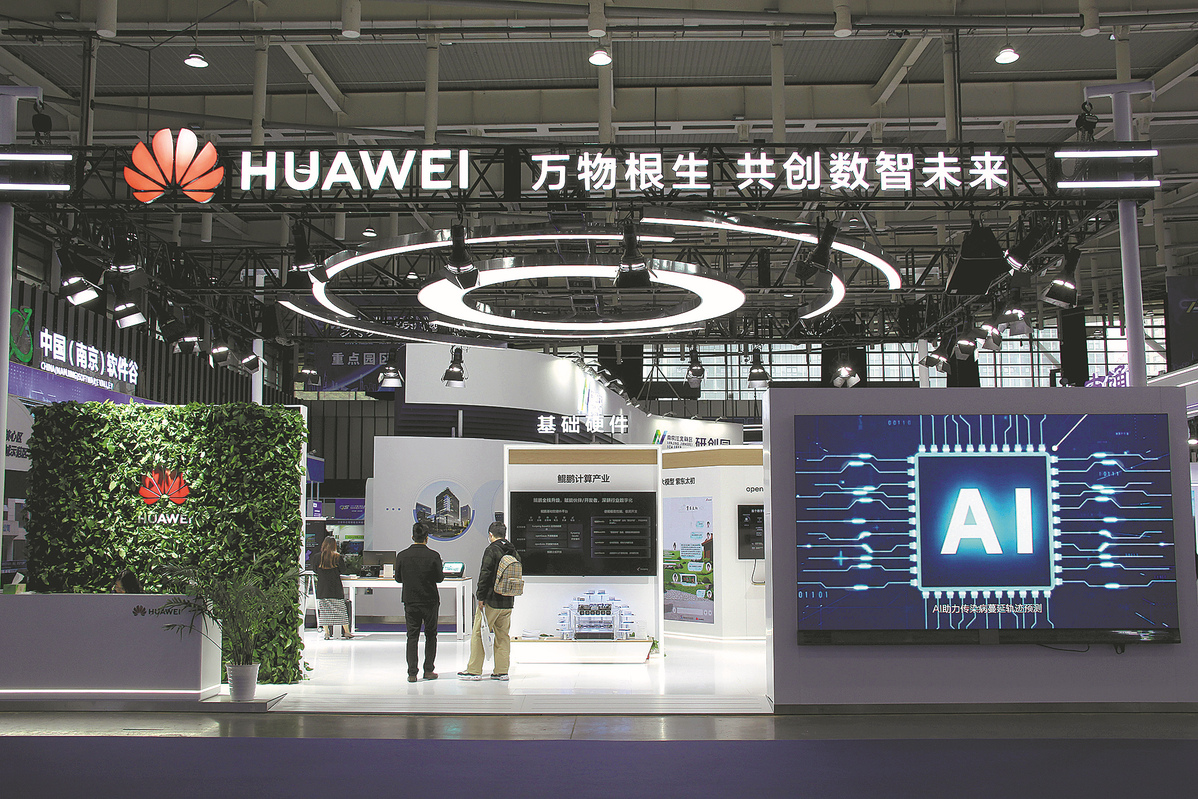 Huawei Technologies Co said on Wednesday that it is committed to continuing to invest in research of fundamental technology while enabling the digital transformation of the finance industry.
Meng Wanzhou, rotating chairwoman and chief financial officer of Huawei, said in a speech at the company's global financial summit in Shanghai that the rise of the intelligent world is reshaping the finance industry.
She highlighted the need for the finance industry to embrace the digitalization of clients, assets and products, while also moving towards digital organizations, talents and culture.
Huawei is committed to continuing investment in root technology research, improving product resilience and achieving high-performance, security and reliability in the cloud-edge-network ecosystem, Meng added.
She also emphasized the importance of deepening collaboration with partners and developers to promote innovation in products and solutions. Huawei aims to advance the industry's ecosystem through software openness and hardware availability.
On Wednesday, Huawei also unveiled its self-developed database called GaussDB.
CEO of Huawei Cloud, Zhang Ping'an, said that the research and development of the databases began as early as 2001 and that GaussDB has already been successfully utilized within the company's internal IT systems and several core business systems.
Huawei said GaussDB is the only database in China that is 100 percent independently researched and developed, with software and hardware operating in synergy.
With this new technology, it has the potential to transform the way businesses operate in the financial industry and beyond, Huawei added.
By Ma Si | chinadaily.com.cn
http://www.chinadaily.com.cn/a/202306/07/WS647ff194a31033ad3f7baf10.html